Translation is not an Expense but an Investment in Your Future
Baltic Media® is a leading digital translation and localization company in Northern Europe specialising in all Nordic and Baltic languages and offers the best translation solutions for your business in this region.
We help international and global companies to reach European markets. Scandinavian and Baltic clients entrust us with the translation and localization of their content in the most popular languages of the world.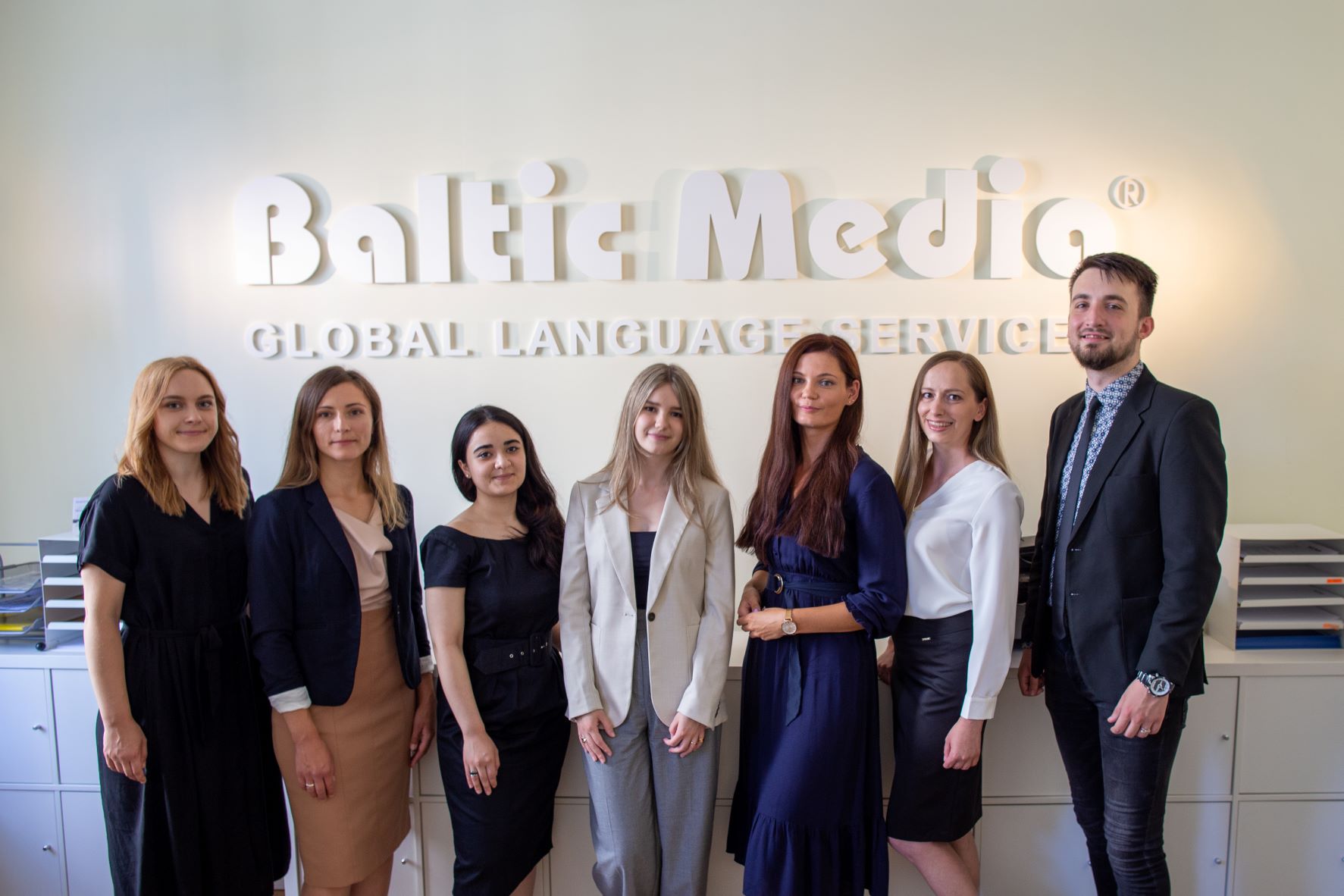 Human translation is executed by a human translator
We provide high quality international written translation services from and into all official languages of the European Union. The strategic aim of our translation agency is to provide high quality language services, including translation and text localisation to companies and institutions from different countries so that they can successfully communicate in multilingual environment.
All our translations are done and edited by human beings - professional translators. The term human translation is used as opposed to machine translation. Human translation is executed by a human translator, whereas machine-translation is executed by a robot and edited by a post-editor. Human translation (HT) is the oldest form of translation, relying on pure human intelligence to convert one way of saying things to another. It remains the most widely-used translation method to this day. Human translation is your best investment when accuracy is even remotely important.
Translation agency Baltic Media offers professional translation services for:
Our key areas of translation and localization include:
Professional translation agency Baltic Media Ltd. also provides translations supplied by sworn translators and bearing the sworn notary's certification.
Leave your e-mail address and we will contact you to tell more how to get proper human translations and save your money!
We translate from/into:
Portuguese Albanian Arabic Croatian Kazakh Uzbek
Persian Bosnian Azerbaijani Armenian Greek
Basque Bengali Serbian Japanese Georgian
Ukrainian Turkish Italian Dutch Norwegian Icelandic
Danish Estonian Lithuanian Russian
Hebrew Swedish Latvian Chinese Bulgarian
Hungarian Slovenian Slovak Czech Polish Finnish
Spanish German French Romanian English
Nordic-Baltic Online Translation agency Baltic Media is a leading provider of online translation services in Northern Europe specializing in Northern European (incl. Nordic, Baltic, Slavic) languages mostly in translation services from/into Swedish, Finnish, Danish, Icelandic, Norwegian, German, English, Polish, Russian, Latvian, Lithuanian and Estonian.