Certified Translation Services in the EU Countries
Our company offers certified translations for official documents for presentation to the authorities for legal purposes.
Certified Translation in the EU Countries: When providing notary certification, the translation is sewn and sealed together with the original document or notary certified copy of the original document. In order to certify the copy – the original document must also be submitted to the notary.


Sworn Translator Certification
If the translation does not need notary certification or for some reason it cannot have notary certification, we can provide a sworn translator's certification.
In some cases, before the translation and notary certification is done, it is necessary to have the document legalized, i.e., – have its authenticity certified.
Certified / Sworn Translations
The authorities may ask for certified copies (to prove documents are genuine) and/or certified translations of certain key documents for your application, such as certificates proving your qualifications. (Certified translations come with a guarantee of accuracy from a registered translator.)
However, they must accept certified translations from other EU countries.
Our Certified Translation Services Include:
Academic Transcript Translation

Birth Certificate Translation

Death Certificate Translation

Divorce Decrees Translation

Or any other official documents
The authorities cannot ask for certified translations of:
Qualifications for doctors, general nurses, midwives, veterinarians, dental surgeons, pharmacists or architects,

Identity cards, passports or other documents not relating to qualifications.
In the US in general, a certified translation is one to which the translator has added a statement that the translation is true, accurate and correct "to the best of my knowledge and ability". The statement may be made under oath, or "under penalty of perjury", and may be notarized to confirm the identity of the person signing the statement.
Apostille
For certified translations and for the legalization of documents for use in foreign countries, 112 Translations Ltd offers Apostilles.
The Hague Convention Abolishing the Requirement for Legalization for Foreign Public Documents, the Apostille convention, or the Apostille treaty is an international treaty drafted by the Hague Conference on Private International Law. It specifies the modalities through which a document issued in one of the signatory countries can be certified for legal purposes in all the other signatory states. Such a certification is called an apostille (French: certification). It is an international certification comparable to a notarization in domestic law.
Four types of documents are mentioned in the Hague convention:
Administrative documents (e.g., civil status documents),
Official certificates placed on documents signed by persons in their private capacity, such as official certificates recording the registration of a document or the fact that it was in existence on a certain date and official and notarial authentications of signatures.
Professional Translation Agency
Nordic-Baltic Translation agency Baltic Media® is a leading provider of digital translation services in Northern Europe specializing in Northern European (incl. Nordic, Baltic, Slavic) languages mostly in translation services from/into Swedish, Finnish, Danish, Icelandic, Norwegian, German, English, Polish, Russian, Latvian, Lithuanian and Estonian.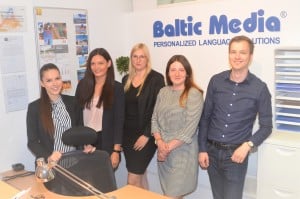 Stockholm, Sweden | Scandinavia Translation Service Office
Baltic Media® Translations AB
Box 1230
SE-18124 Lidingö,
Stockholm, Sweden/Suède
+46 8 767 60 24
We will deliver your translation anywhere in the world!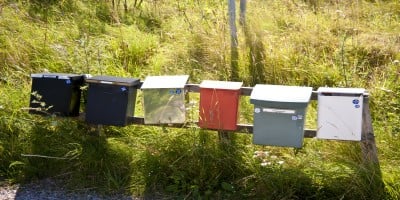 International Nordic-Baltic Translation Agency Baltic Media | Head Office

Riga/Latvia
Elizabetes iela 11, Office No. 1
LV-1010 Riga Latvia/Lettonie
+37167224327
+37167224328
+37126404054